Amazon has been growing a lot and looks like they understand that they need to keep customers engaged on their platform and sellers happy. Looks like they have hit the nail head with this one. In this article we will talk about how to do Amazon posts like a PRO, what are the best practices for Amazon posts and about other important things that help you get extra sales. We have been doing Amazon posts since the start for our own brands and have a pretty good overview of how they work so make sure you read until the end.
What is Amazon posts?
If we'd have to describe Amazon posts myself I'd say it's like a small social media platform for brands on Amazon. You can post content and tag your products. It's really a great way to interact with your customers and get extra sales.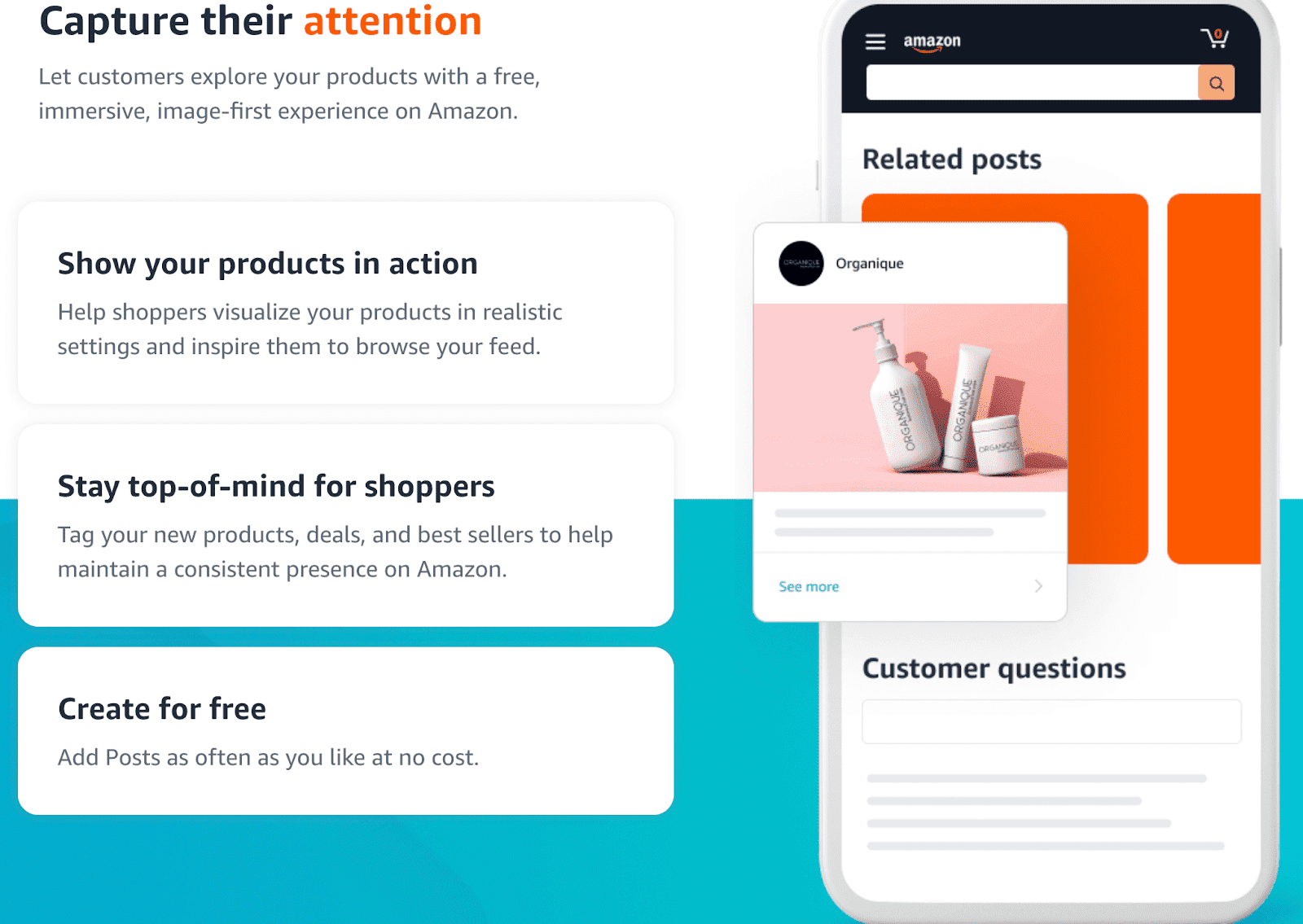 Where are Amazon posts displayed?
Amazon determines the placement of Amazon posts, and you have no control over it. These posts are primarily visible on mobile devices. According to Amazon's guidelines for post placement, their systems automatically position your posts in feeds and product detail pages, considering their relevance and customer engagement. Your posts will also appear as a sub-page within your Store. It's worth noting that we've observed an increasing number of Amazon posts being displayed on desktop computers as well.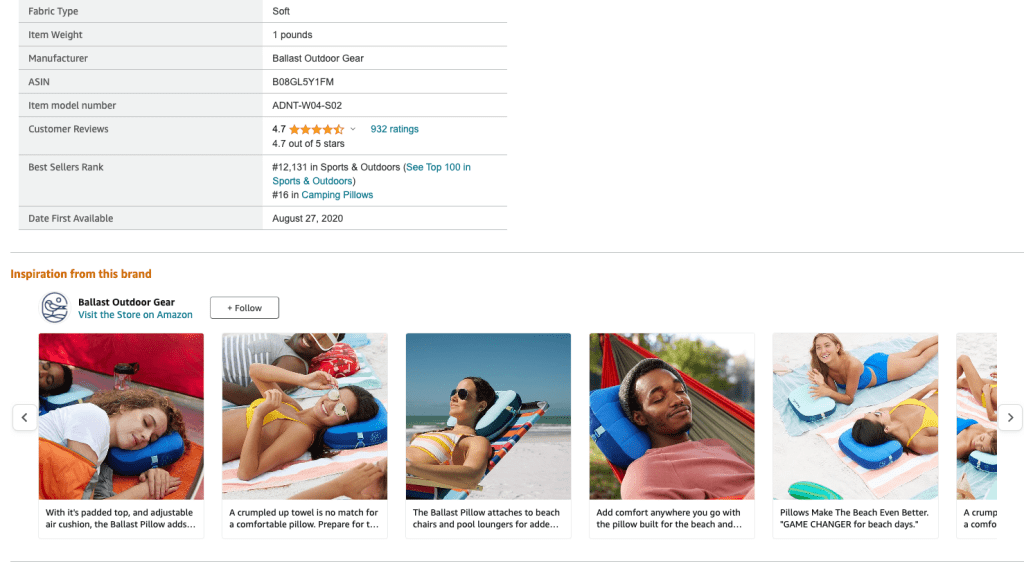 Why Should You Do Amazon posts?
You should do Amazon posts to get more visibility on Amazon. Through that visibility you'll get more clicks and these clicks will lead to more sales. You can calculate your ROI for Amazon posts in a very simple way. For example if you usually spend $1-$2 per click on PPC then if you get 1000 free clicks with Amazon posts then that saves you $1000-$2000.

Another way to calculate this is also by your conversion rate. Let's say your conversion rate is 5% on Amazon. So if you get 1000 clicks with Amazon posts then you also get 50 new sales. If you make $10 profit for every sale then that's an additional $500 to your profit. But not only that, because every sale helps you rank better on Amazon. So doing Amazon posts, getting these free clicks helps you increase your overall rankings and sales on Amazon as well. It's really a no brainer. If you haven't started with Amazon posts then you should definitely do that!
For a lot of categories on Amazon conversion rate is even over 10%. That would 2x your ROI with Amazon posts.
If you'd like to learn How to grow your sales on Amazon with PPC and optimize it the right way then make sure you check this post as well. With Amazon posts you can get a lot of free clicks and loyal brand followers but you also need to make sure that you are not wasting money with Amazon PPC.
How to Do Amazon posts like a Pro?
You need to have an Amazon seller account and brand registry in order to do Amazon posts. Then you can create Amazon posts for your products. There's more information here.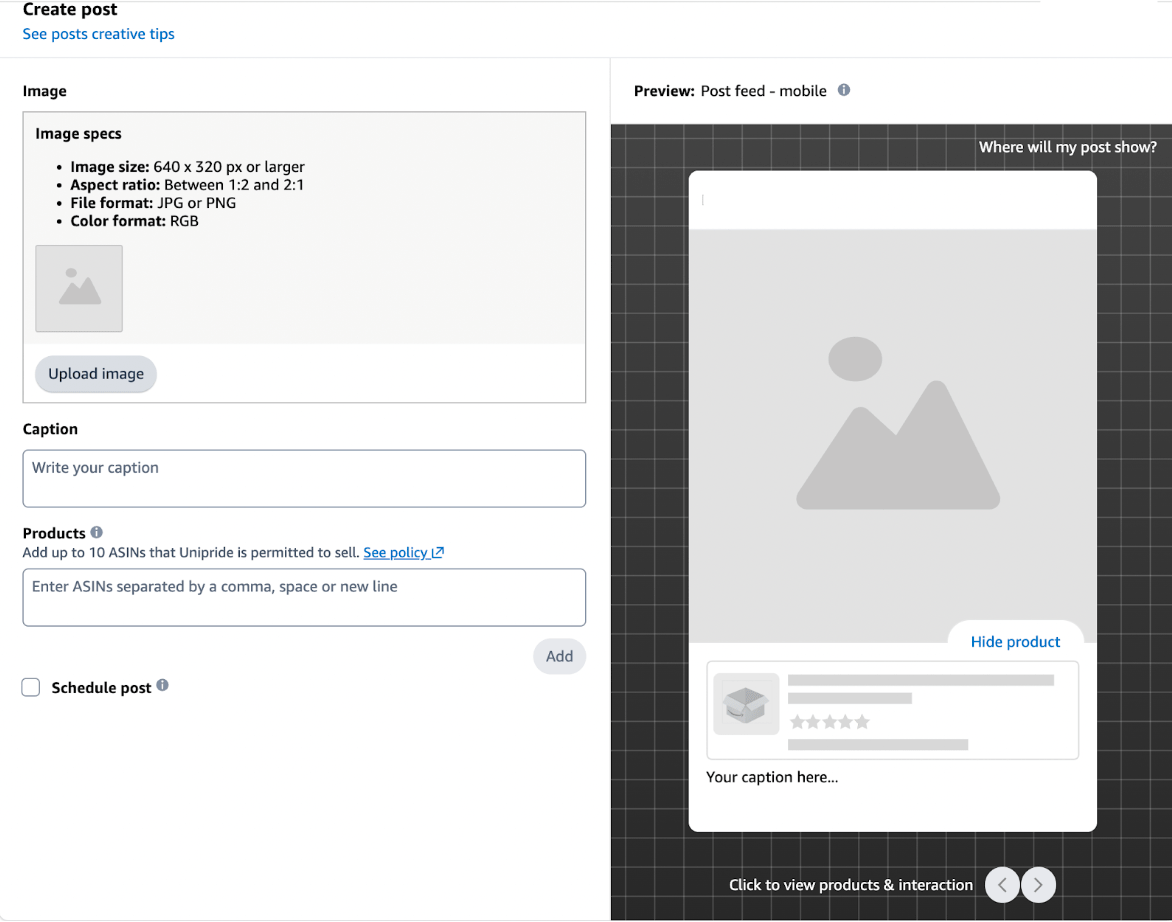 As you can see from the image you need following things to create your first Amazon posts:
Product image – image size should be 640 x 320 px or larger. We'd recommend you to use lifestyle images for your Amazon posts.
Caption – Write at least 3 lines for the caption. This way customers need to click to see the full caption. Also make sure you create interest with your caption so they really want to read more.
You can tag up to 10 products to your Amazon post. These would be your products that are related to the posts. Then Amazon would display these products under your post.

How do I create Amazon posts?
If you are not a professional designer then the best way to do Amazon posts is with Canva PRO. Canva is very easy to use and you can design your Amazon posts in a few simple steps. You can combine images together and use their lifestyle images as well. It's really a great way to make more content for Amazon. Also Canva is relatively cheap compared to some other sites. We'd recommend you to get their PRO plan and then add your VA to that account as well so they can use all the lifestyle images. There's literally thousands of images to choose from.
Amazon post best practices
When you are posting on Amazon then make sure you do the following things:
Use good quality images
Write at least 3 lines for caption (then customers need to click the post to read more)
Don't use just images on white background (if you do then adjust the design with Canva PRO)
Use lifestyle images
Tag all your products that are relevant to that post
Amazon post hacks
Now I am going to share how you could create hundreds of posts on Amazon in a very simple way and save a lot of time. Most people usually don't have a lot of images when doing Amazon posts. Probably have only about 10-30 lifestyle images and 10 images on a white background. You might think that it's not enough to create a lot of posts for Amazon. You can easily start with that. Here's what you need to do:
Hire a VA from Upwork who will do Amazon posts for you $5/h working 1-2h a week.
Make designs where you put frames around your image. Amazon doesn't let you post duplicate content. You can do that by just putting frames around your image. Just change the color and you can use the same image again.
Zoom in on your images to show details and you can use the same image again.
Take a look at some of the samples below. It took me less than 10 minutes to do all these designs (and with free Canva images). There are many ways to do this. Just be creative, make instructions for your VA and let them do the work.
Here I made a collage from two images and added black frames around images.
Here I used the same images and design again. Just changed the position of the images.
Used the same images but added white frames around the images.
Used a single image and added white frames around the image.
Used a single image again from the same post but added white frames around the image.
Used the same image again but flipped the position. You can do that in one second with Canva PRO.
Benefits of using Canva PRO
Canva PRO lets you use their endless image catalog, design templates, background remover and more. It's really a great deal. You could use it for your Amazon posts, Instagram, Facebook, Pinterest or for any other site that you are using and need to create simple designs and don't want to pay high fees for a designer. Canva PRO yearly fee is a fraction of a cost what you would pay to a professional designer or for normal stock images. One good single stock image usually costs around $10-$30 and that's only for one image. With Canva PRO you can access thousands of images and templates with one cheap yearly fee.
Here's what you get with Canva PRO
100 + million premium stock photos, videos, audio and graphics
Unlimited features, folders and premium content
610 000 premium and free templates with new designs daily
Establish your brand's visual identity with logos, colors and fonts with up to 100
Brand Kits
Create dedicated folders for each project
Resize designs infidelity with Magic Resize
Remove image background instantly with Background Remover
Schedule social media content for 8 platforms
Cloud storage 1TB
24/7 customer support
A lot of people who don't have a designer in their team usually use someone from Fiverr or Upwork to remove background, create simple designs etc what they could easily do themselves with Canva PRO. A lot of times these "beginner designers" actually use Canva PRO as well to do these tasks.
If you are not convinced yet why to use Canva PRO for your Amazon posts and other designs then read more on their website.
How to do Amazon posts conclusion
I hope you got some value about how to do Amazon posts for your business. With the right strategy you can get a lot of free clicks and thousands of free impressions on Amazon. For example if you get 5000 clicks a year from Amazon posts and normally you'd pay $1 per click with PPC then you have saved $5000 already. It's really a great way to get more exposure for your brand on Amazon. If you have any questions about how to do Amazon posts or how to sell on Amazon then feel free to leave a comment and we'll get back to you.